Ping Bang Pong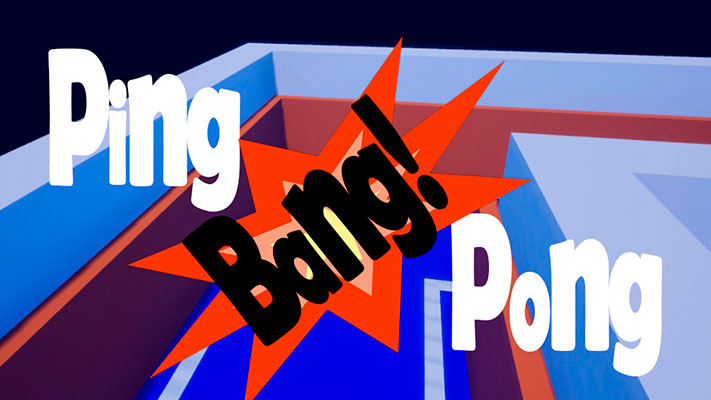 THEME
Combine two incompatible themes
My theme interpretation:
It mixes two types of incompatible games: shooting game and ping pong (or table tennis).
DESCRIPTION
You are the current ping pong champion and your former team has stolen your trophy. Enter their training facilities, kill them all and recover your trophy.
In Ping Bang Pong, you can only kill enemies by shooting to the floor or the wall in first place, hitting them after a bounce.